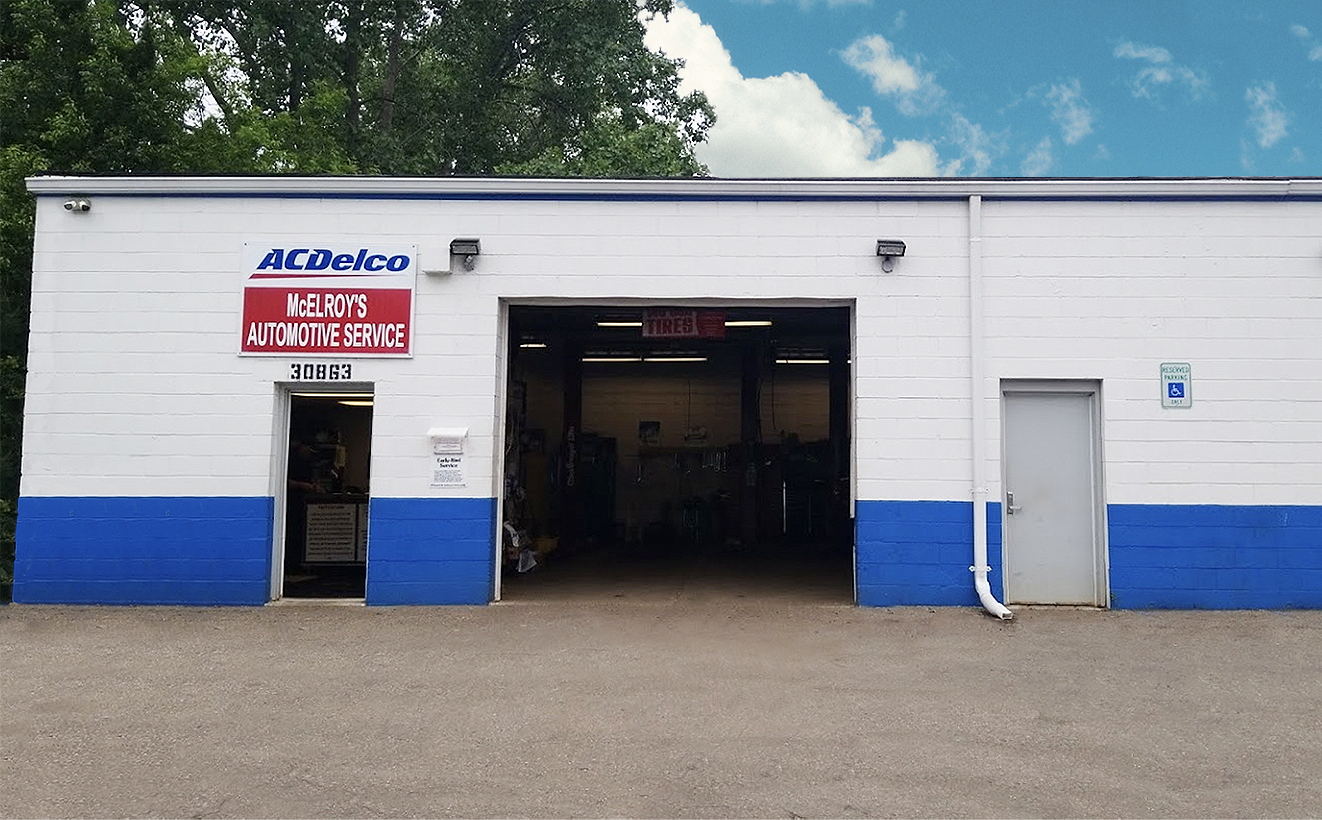 ASE Master Certified Technicians
Advanced Diagnostic Equipment
Call for Appointments
Family Owned & Operated
Your Neighborhood Full Service Repair Facility
Welcome to McElroy's Auto Repair
Has your check engine light come on? Do you need to patch a tire, select a new tire, get an oil change, wheel alignment or tire rotation? Then come check us out in Farmington Hills, MI, for all your auto repair needs!

Are you up to date with maintenance...or overdue? Proper Maintenance of your vehicle will eliminate the delay costly repairs, and aid in the longevity of your vehicle! Call us, and we will inspect your vehicle, and keep your car in tip-top shape!
Getting hot in there? No worries, we can fix your air conditioning and provide radiator fluid service, so you and your car can cool down. Pick up the phone to schedule your appointment today! McElroy's Auto Service has a proud history of serving all surrounding communities in the Metro Detroit area. We look forward to serving you!
Having trouble stopping? Stop in for our top notch brake service.
Here at McElroy's Auto Repair, we care about each and every customer. Check out our service list for a complete list of all our exhaustive auto repair services. It's important to take care of your transmission, suspension, engine, exhaust, and electrical system so you can safely get on the road again. We do all types of preventive maintenance, which can help you keep your warranty.
Take a minute to fill out our Request Quote form and find out in less than 24 hours how much a given service will cost you. Our site is designed to give you the best bang for your buck; so, be sure to sign up for our eSpecial offers. We email you exclusive auto repair deals every single month!
Read more